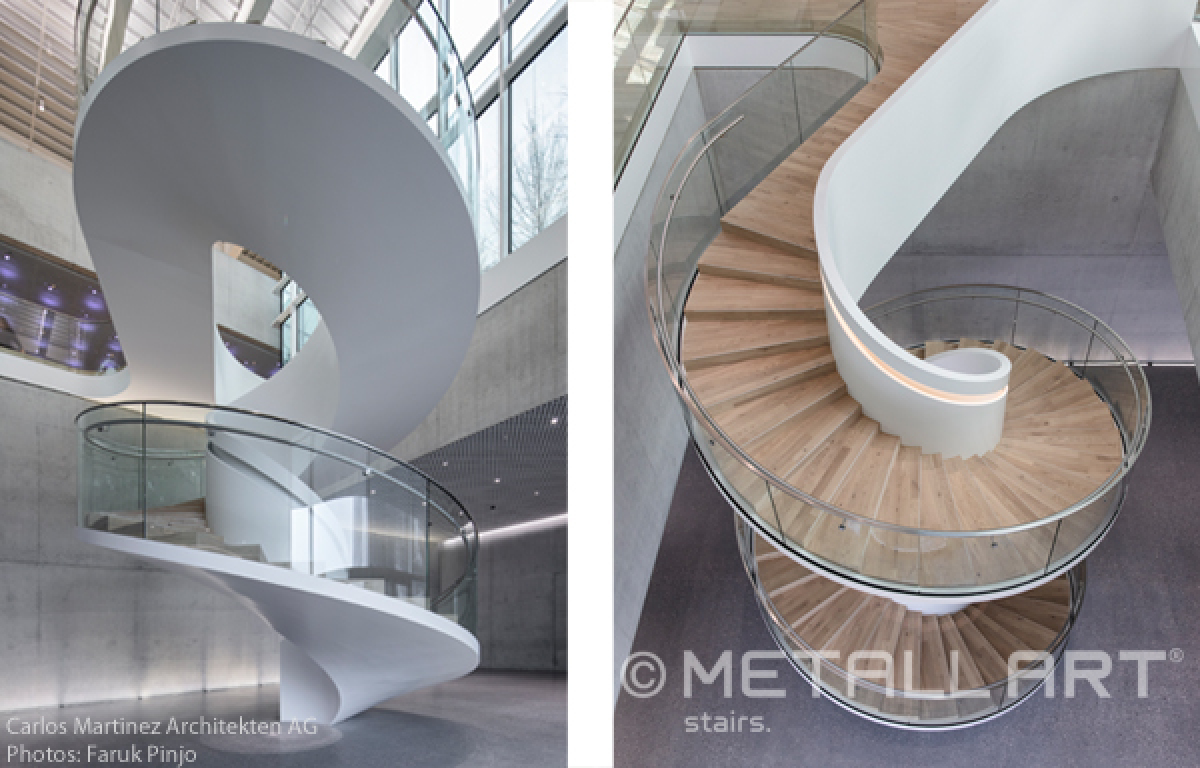 Dear $$anrede$$ $$last name$$,


The international meeting of the building industry - the Batimat – will take place from
4. - 8. November 2019 at the Parc des expositions at Paris-Nord Villepinte. Nearly 1,800 international exhibitors will be presenting their products and services in four different exhibition halls.



Stairs for modern architecture at the Batimat



As German experts in staircase manufacturing we will join this event too. For decades already, we have established ourselves in demanding construction of stairs with innovative craftsmanship and exclusive design solutions. Our prestigious

steel staircase sculptures

as well as the filigree

all-glass railings

"made in Germany" captivate owners, architects and designers all over the world.

At stand G081 in hall 5a we will be showing our comprehensive service portfolio and a stunning staircase exhibit which fascinates with a curved glass railing and its underside soffit made of steel.



Trends in staircase design


In addition to the steel underside soffit the

LED handrail lighting systems

are becoming a current trend in architecture. See for yourself the various fields of application and the advantages of innovative light solutions for your project!

We hope you enjoy reading!


Johannes Schmid
Manager
Susanne Bücher
Manager
Simon Graf
Proxy Holder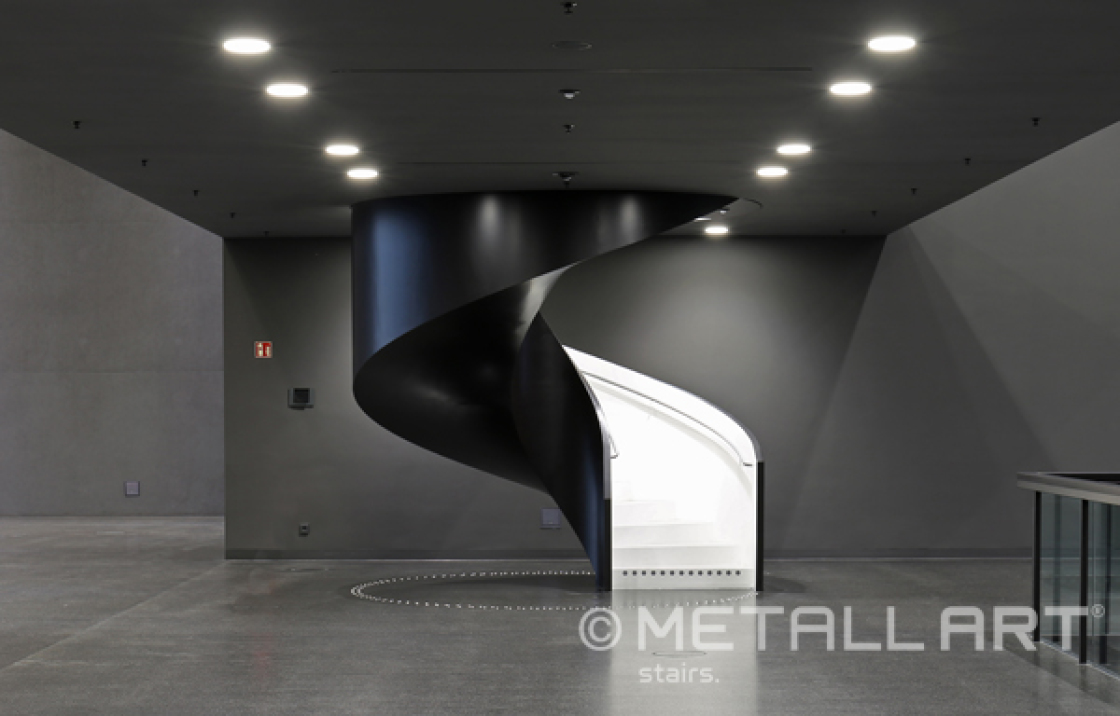 As a premium manufacturer of three-dimensionally curved stair art in individual designs we will be presenting in November 2019 the structurally supporting steel soffit lining at the Batimat - the trend show in the building industry.

Especially for curved stairs this element serves for visual highlights and conveys a

sculptural impression

. By means of an intersection between 3D construction and FE structural analysis programs (Finite Elements) as well as modifications in the hollow parts of the stairs the soffit lining now can be considered when preparing the structural calculation. This results in enormous savings in material and weight. Furthermore, a significant reduction of costs can be obtained. The custom-fit production of the individual components can be ensured by highest standards in 3D design.



Modern design combined with structurally supporting function



At the Batimat 2019 at stand G081 in hall 5a our experts will give detailed information on the structurally supporting steel soffit lining and further trends in staircase design to our customers and to interested visitors of the show.

To get gratis tickets for the show please follow

this link

to apply for free badges.

Should you be interested in appointing our experts during the exhibition please get in touch with:

Mr. Onur Akardere
E-Mail:

onur.akardere@metallart-stairs.com


Phone: +49 (0)7162 93200-214

We are looking forward to your visit!

Further information on the sculptural staircase featuring steel soffit lining!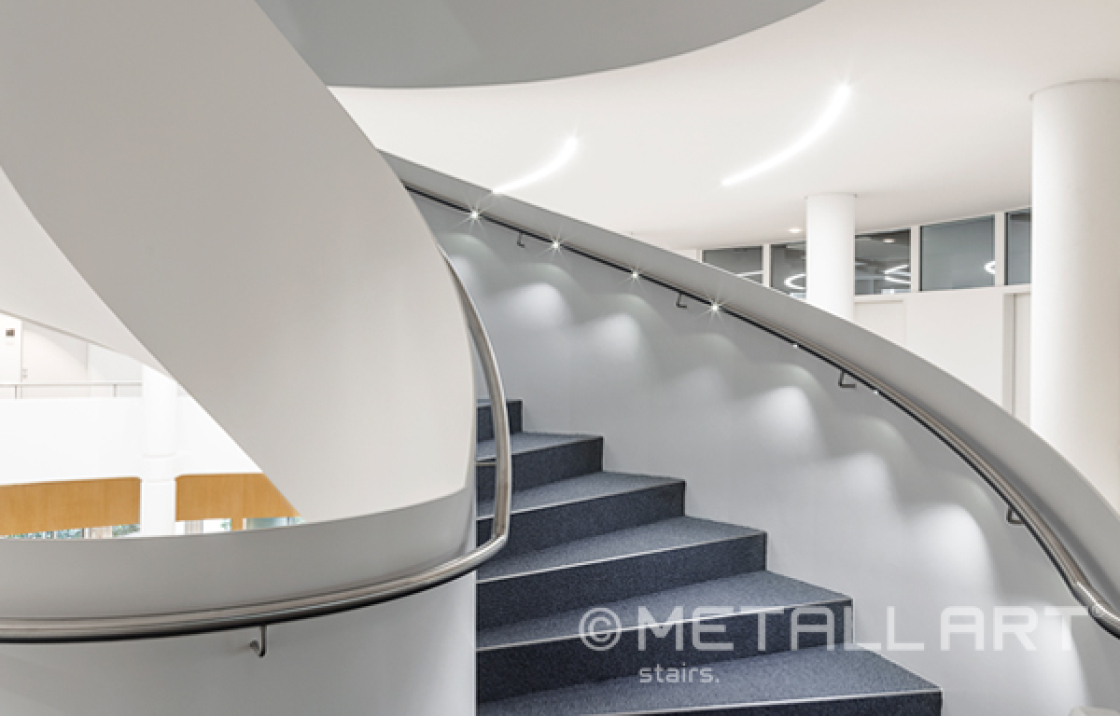 MetallArt took advantage of the strong demand for sophisticated lighting solutions in staircase construction. We developed an appealing LED lighting system for handrails which convinces primarily with the absolutely even and flush integration of the single lights along the underside of the handrail. The refined design in combination with an advanced technology finds application in indoor areas as well as for outdoor illumination projects (ambient temperature of -40°C to +125°C, protection class IP 67).

The indirect lighting can be supplied as integrated system in combination with new staircases or, if required, for existing railings consisting of round tubes with a minimum installation depth of 20mm. With low effort the selective illumination can be subsequently installed.

The spots shine with a colour temperature of 5,000K and a radiation angle of 120°. Their light intensity can be regulated and varied by a dimmer.

You are interested in learning more about the LED lighting? Please follow this link!
Data protection note

In our advertising newsletter we give information about the latest services and news of MetallArt. This service is free of charge for you.

If you don't enter an objection we will continue the use of your data (name, address, e-mail address) for the purpose of postal advertising, sending information on the services of our company and contacting.
Entering an objection is of course possible at any time and should be sent to:


info@metallart-stairs.com


or postally to: MetallArt Treppen GmbH, Hauffstr. 40, Germany-73084 Salach

After receipt of objection we will no longer use or process the respective data and delete it.
MetallArt Treppen GmbH | Hauffstraße 40 | D-73084 Salach
T+49 (0) 7162 93200-0 | info(at)metallart-stairs(dot)com
Represented by the managing partner Johannes Schmid and manager Susanne Bücher. Company domiciled in Salach.
Register Court Ulm HRB 532447. Tax number 63002/11556 | Sales tax identifications number: DE 175336745
If you don't want to receive further MetallArt newsletters in future, you can unsubscribe the sending here.